DSAI Summer School - Research Methods Summer School: Exploring Practice and Challenges in the Field
27 June 2017, 9:00am - 28 June 2017, 5:00pm
Date: Tuesday 27th and Wednesday 28th June 2017  Time: 09:00 – 17:00 (w/ Sandwich Lunch)
Venue: TRISS Seminar Room, Room C6.002 (6th Floor), Arts Building, Trinity College Dublin
Fee: €100 
Rationale:
The aim of this Summer School is to explore research methods for development. Following on from the Research Methods Workshop held in September 2016, this Summer School aims to develop further the questions around research methods for development that arose at that workshop. It will focus on methods in quantitative projects, qualitative projects, and monitoring and evaluation. Specifically, it will aim to explore the building blocks of research, how it is that we collect and make sense of statistical and text data for research. The workshop will also aim to address questions that remain pertinent in working with Irish Aid funded results frameworks. Anyone with an interest in this range of topics is welcome to attend. The objective is to provide an overall sense of practical research methods which are applicable to all research and to results based management, as well as a platform for input and discussion among practitioners.
This workshop will run for two days, and will cost €100 to participate. Each day will comprise 5 sessions, and a sandwich lunch is included. 
Space on this workshop is limited. Please RSVP and pay via Eventbrite on or before June 2nd 2017. 
Eventbrite: https://www.eventbrite.ie/e/research-methods-summer-school-tickets-34792743031
Programme
Download the programme here [PDF or Word]
Programme – Tuesday 27th June 2017

09:00-09:30

Registration (Tea & Coffee)

 

09:30-10:00

Introduction

10:00-11:00

Session One: Developing and Implementing a Theory of Change.

Ana Stiglic, Regional Monitoring & Evaluation Manager for the Norwegian Refugee Council

11:00-11:30

Coffee Break (Tea and Coffee)

11:30-12:30

Session Two: Strengthening Ethical Practice in Development and Humanitarian Research.

Maja Haals Londorf, Children's Research Network and Mary van Lieshout, GOAL

12:30-13:30

Sandwich Lunch (Tea & Coffee)

13:30-14:30

Session Three: Researching with Marginalised Communities: Focus on Children.

Sinéad Matson, PhD Candidate, Maynooth University.

14:30-15:30

Session Four: Getting Quality Data from Interviews.

Dr. Paula Mayock, Director, Masters in Applied Social Research, Trinity College Dublin.

15:30-16:00

Coffee Break (Tea & Coffee)

16:00-17:00

Session Five: Doing Better Focus Groups: A How to Guide.

Dr. Paula Mayock, Director, Masters in Applied Social Research, Trinity College Dublin.
Programme – Wednesday 28th June 2017

08:30-09:00

Registration (Tea & Coffee)

09:00-10:00

Session One: Choosing the Right Evaluation Design.

Ana Stiglic, Regional Monitoring & Evaluation Manager for the Norwegian Refugee Council

10:00-11:00

Session Two: Data Gathering in Fragile Contexts.

Dr. Alex Tran, Monitoring, Evaluation, Accountability, and Learning Advisor at GOAL Global

11:00-11:30

Coffee Break (Tea and Coffee)

11:30-12:30

Session Three: Choosing the Right Statistical Test

Margaryta Klymak, PhD, Department of Economics, Trinity College Dublin.

12:30-13:30

Sandwich Lunch (Tea & Coffee)

13:30-14:30

Session Four: TBC

 

14:30-15:30

Session Five: Digital Data Gathering and Data Visualisation for Research

Dr. Alex Tran, Monitoring, Evaluation, Accountability, and Learning Advisor at GOAL Globa

15:30-16:00

Coffee Break (Tea & Coffee)

16:00-17:00

Session Five: Pulling it all together: The Value and Challenges of Results Frameworks in Development Programming.

Panel Discussion:

Paula Nolan, Irish Aid
Anne-Marie Coonan, Concern Worldwide
Enida Friel, Oxfam Ireland
Peter McEvoy, Independent Consultant
Speaker Profile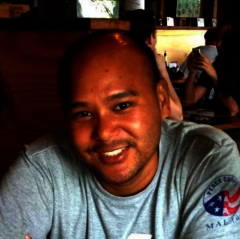 Alex is a Monitoring, Evaluation, Accountability, Learning, and Research Advisor with the humanitarian aid organization GOAL Global. Alex graduated with a Bachelor of Science degree in International Health from Georgetown University in Washington DC in 2008. Afterwards he joined the United States Peace Corps volunteer and served as a Peace Corps Volunteer in South Africa from 2009 – 2011 and Malawi from 2011 – 2012. He graduated from Emory University in Atlanta, GA with his Master of Public Health degree in Global Epidemiology in 2014. Alex joined GOAL in 2015 as a member of GOAL's Ebola response in Sierra Leone. He has led initiatives to strengthen the use of Ebola response data to better direct Ebola response and recovery resources and has worked on several other emergency response operations with GOAL to increase use of data for decision making in Ethiopia, Sudan, South Sudan, Iraq, and Syria. Alex has strong interests in digital data gathering, data analysis, and GIS mapping to improve emergency response and international development programs
Venue
Trinity College Dublin
Location Map