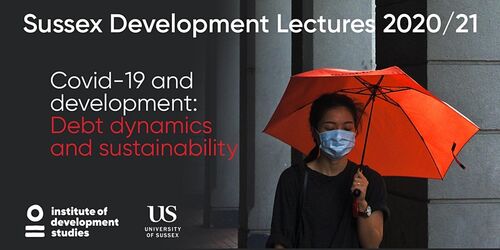 This event is part of the Sussex Development Lecture series on Covid-19 and development – building back better? The Lecture series brings together diverse perspectives on some of the critical global challenges of our time, to look at ways in which we can tackle these challenges and support positive action. All lectures are live streamed to watch live and all recordings are made available afterwards on the IDS website event pages.
Speakers
Andreas Antoniades, University of Sussex, in conversation with Dr Baba Yusuf Musa., Director General, West African Institute for Financial and Economic Management (WAIFEM).
Sussex Development Lectures are jointly run by the Institute of Development Studies (IDS), the School of Global Studies , the Science Policy and Research Unit (SPRU) and the Centre for International Education (CIE), based at the University of Sussex.