Welcome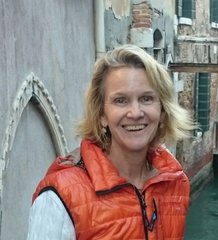 Chair: Mary van Lieshout, GOAL
Welcome to the Development Studies Association of Ireland (DSAI).  I am delighted to have been elected as Chairperson for DSAI for the period of 2017 – 2019. It is a period of change for DSAI and before I introduce new members to the DSAI leadership, I want to sincerely thank Sean Farren for his contribution and vision over the previous two year period and I am pleased that Sean is remaining on the Steering Committee.  Also sincere thanks to Ronaldo Munck, for his passionate commitment to the DSAI as Secretary in these past two years. Our treasurer, Brendan Clerkin has also moved on and we thank and wish him well. Goodbye and thanks also to Anna Flaminio, for her work on Administration and Communications, and to Olivia Wilkinson who represented the Post Graduate body so very well. We wish our very best to other members who completed their terms on the Committee: Tanja Kleibl, Bernard Daly, Vanessa Liston.
And a very warm welcome to the new members to the Steering Committee:  Hugh McBride from GMIT, Mayo Campus, Grainne Kilcullen from Christian Aid; Maja Halls Londorf of the Children's Research Network; Prof Honor Fagan of Maynooth University; Dr Gerard McCann, St Mary's College, Queen's University; PJ Wall of Trinity College Dublin; and Derina Johnson, our Postgraduate Group Coordinator.  
Having left our Steering Committee Vanessa Liston is joining the team as communications support to strengthen our website and communications with our membership. She will be working to identify ways to enhance our communications technologies and processes.
In these heady days of global political upheaval we are looking forward to an exciting year of ensuring that the evidence of what works to promote development and justice is not side lined and remains central to development debates. Our new strategic plan (coming soon) will ensure that we are fit for purpose in rising to this challenge. The DSAI annual conference is one of the highlights of the year for development practitioners, policy makers and academics and we have already appointed a small committee to plan the 2017 conference which will take place in November. Also this year we are planning a two day research methods summer school, aimed at strengthening the research capacities of practitioners in both qualitative and quantitative methods. Stay tuned for news from each of our study groups, all of whom are planning a number of stimulating outreach initiatives.
Please get in touch with us through our website if you have any questions or contributions; we're keen to hear from you and partner with you in your development studies efforts!