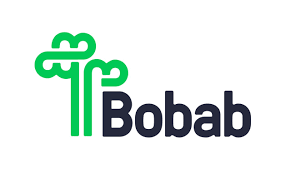 The COVID-19 pandemic has proven itself to be the most complex and multifaceted challenge humanity has faced in living memory. On the continent, it has forced healthcare systems to the brink of collapse, disrupted the education of nearly 400 million young Africans and threatened agriculture and food supply systems with an estimated 20% drop in productivity. All of this has helped usher in the deepest global recession since world war two, threatening lives and livelihoods from Cairo to Cape Town.
Addressing the challenges that COVID-19 has presented will require unprecedented levels of regional and international collaboration.
That's why Bobab and Medixus have teamed up to deliver a new online event series 'COVID-19 Research Alliance', focusing on the crucial role of interdisciplinary research in the fight against COVID-19.
Over the course of three webinars, the series will bring together diverse groups of academics and researchers, business and charity leaders, policy makers and government representatives to debate the issues, promote innovative solutions and showcase exciting research collaborations striving to understand the defining challenge of our time.
There are already some world-class speaking confirmed including, Prof. Christian Happi (Redeember University, Nigeria); Prof. Kelly Chibale (University of Cape Town, SA); Dr. Pauline Essah (National Institute of Medical Research, UK); Dr. Geoffrey Siwo (Notre Dame University, USA); Dr. Isayvani Naicker (African Academy of Science, Kenya); Dr. Nicola Bulled (Public Health Anthropologist); and Dr. Omolola Salako (Consultant Oncologist, Lagos University Teaching Hospital).
More information and registration detail at the links below:
Webinar One - Wednesday 22nd July (1.00pm - 2.30pm BST) 'Comorbidities and COVID-19: The Double Disease Burden in Africa'
Webinar Two - Wednesday 29th July (1.00pm - 2.30pm BST) 'One Size Fits All? Incorporating Social Sciences in Holistic Approaches to Tackling COVID-19'
Webinar Three - Wednesday 5th August (1.00pm - 2.30pm BST) 'Doing More with Less: The African Example'