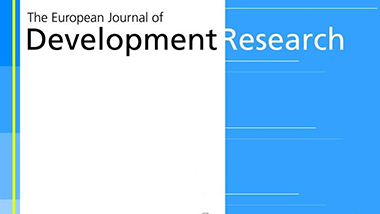 All papers in this collection are currently free-to-view.
The COVID-19 pandemic sent a shockwave through the international development community, raising challenges to established development policy and practice, and threatening to reverse decades of advances in levels of poverty, gender inequalities, and more. Journals like the EJDR have a critical role to play in publishing rigorous and critical academic research that evaluate the impacts that COVID-19 is having and assess the implications for the international development community moving forwards.
View their Collection: the International Development Impacts of COVID-19 here.
EJDR continue to welcome submissions on the development impacts and implications of COVID-19. Please check this page regularly, as papers will be added to this collection on an ongoing basis.