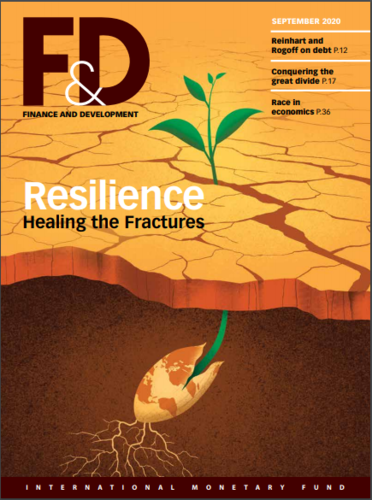 In the fall issue of the IMF's Finance & Development, professor at Columbia University and a recipient of the Nobel Memorial Prize in Economic Sciences Joseph Stiglitz writes that the pandemic has laid bare deep divisions, but it's not too late to change course.
"COVID-19 has not been an equal opportunity virus: it goes after people in poor health and those whose daily lives expose them to greater contact with others. And this means it goes disproportionately after the poor, especially in poor countries and in advanced economies like the United States where access to health care is not guaranteed," he writes.
"One of the reasons the United States has been afflicted with the highest number of cases and deaths is because it has among the poorest average health standards of major developed economies, exemplified by low life expectancy (lower now than it was even seven years ago) and the highest levels of health disparities."
Read the full article here. Prefer the PDF? Click here to download.
Read the full F&D Fall Edition 2020 here.
Finance & Development, the IMF's flagship magazine and online editorial platform, publishes cutting-edge analysis and insight on the latest trends and research in international finance, economics, and development. The print edition is published quarterly in English, Arabic, Chinese, French, Russian, and Spanish, while the web edition is complemented with additional, online-only content. Finance & Development is written by both IMF staff and prominent international experts, and is read by leading policymakers, academics, economic practitioners, and other decisionmakers around the world.