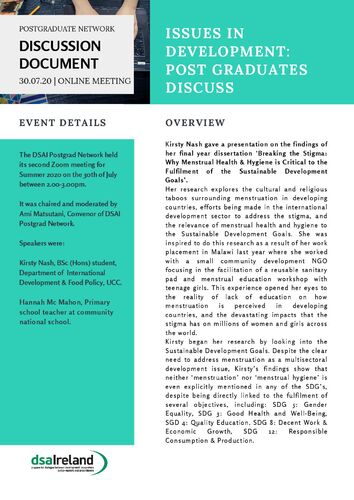 PDF 662.37k
Download Now
Discussion document from DSAI's Postgraduate Network online meeting - 'Issues in Development: Post Graduates Discuss'.
The DSAI Postgrad Network held its second online meeting for Summer 2020 on the 30th of July between 2.00-3.00pm. It was chaired and moderated by Ami Matsutani, Convenor of DSAI Postgrad Network. Speakers were:
Kirsty Nash, BSc (Hons) student, Department of International Development & Food Policy, UCC.
Hannah Mc Mahon, Primary school teacher at community national school.
Resources: