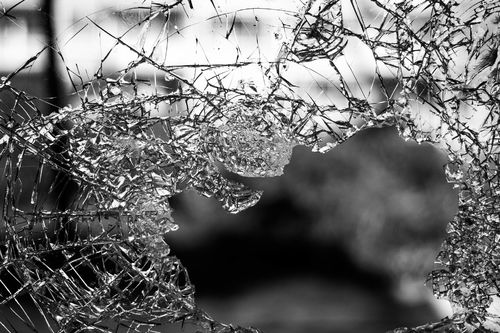 By Brianna Guidorzi, Communications and Policy Officer at the Irish Consortium on Gender Based Violence (www.gbv.ie)
In early April, United Nations Secretary General António Guterres said that "violence is not confined to the battlefield and that for many women and girls, the threat looms largest where they should be safest: in their own homes." He urged all governments to "make prevention and redress of violence against women a key part of their national response plans to COVID19."
This address was in response to spikes in gender-based violence globally. One city in Hubei Province, for example, experienced a doubling in the number of reported domestic violence cases after lockdown was implemented.[1] India and France also released data showing increases in reporting, while Australia said that online searches for support for survivors had gone up by 75%.[2] As the virus spreads and countries are in lockdown, many people—women and girls in particular—may be stuck in close quarters with an abusive partner, parent or family member.
As shocking as these figures are, they are unfortunately not surprising.
Already existing gender inequalities worsen during crises, and GBV increases. This reality is particularly concerning in development and humanitarian contexts, where the breakdown of support structures and livelihoods can lead to spikes in child marriage, trafficking or sexual exploitation, such as the need to exchange sex for food or other necessities, among other forms of violence.[3] Services for GBV survivors, such as healthcare, psychosocial support or safe spaces and houses, may be scarce or non-existent within many of these contexts, leaving the most vulnerable unprotected.
Previous epidemics point to alarming shortcomings regarding addressing the needs of survivors of GBV in humanitarian contexts. During the Ebola outbreak in the Democratic Republic of Congo, for example, survivors were less likely to seek care at clinics if they were bleeding, out of fear that they would erroneously be channelled through an Ebola Treatment Centre and be exposed to additional risks.[4]
During the Zika epidemic, as another example, 73% of women in the Dominican Republic who suspected that they had the virus did not seek medical help because they were afraid of being assaulted on the way to the hospital or experiencing psychological abuse within hospitals.[5] In the above instances, the increased risks of violence and the needs of survivors of GBV faded to the background (or were forgotten entirely) within the broader response to the pandemic.
If vulnerable people are not considered throughout all aspects of the COVID19 response, this pandemic will be the next story of who was left behind. GBV services are an essential health service, according to the World Health Organisation. Action must therefore be taken to ensure that life-saving services for GBV survivors do not fall by the wayside but rather are maintained or implemented.
As the COVID19 response is scaled up, governments, NGOs, and humanitarians must work together to apply a gender lens to all programmes.
This means that healthcare practitioners must have an understanding of what to do if a patient discloses having experienced GBV and must know what referral services are available. Additionally, efforts should be taken to mitigate GBV, meaning that activities—whether WASH (Poor Access to Water, Sanitation and Hygiene), food distribution or camp management— should not unintentionally give rise to GBV.
It has been heartening to see global leaders such as the UN Secretary General acknowledging the intersection of COVID19 and GBV. The Director-General of the World Health Organisation Tedros Adhanom Ghebreyesus also made a press statement where he said that 'There is never any excuse for violence' and called on countries to 'include services for addressing domestic violence as an essential service that must continue during the COVID19 response.' Time will crucially tell whether these ambitions are realised.
COVID19 is a crisis, and it is a test.
In the wake of COVID-19, I am continuously reminded of Simone de Beauvoir's warning to "Never forget that a political, economic or religious crisis will be enough to cast doubts on women's rights." COVID19 is a crisis, and it is a test. It is a test of how we will protect the rights of those who are at highest risk of experiencing GBV—including women and girls, LGBTQI+ people, and people with disabilities—in resource-stricken areas globally.
There is a need for continued leadership—from multilaterals, governments, NGOs and communities—for the protection of women, girls and other vulnerable groups is to remain at the fore of the global response to COVID19. GBV should never be accepted as an inevitable symptom of a pandemic, and no crises should cast doubt on the rights of those who are vulnerable or marginalised. The needs of survivors of GBV must not be forgotten.
______
For practitioners who want to access expert resources on GBV response, prevention, and mitigation during COVID19, please visit the Gender Based Violence Area of Responsibility webpage: https://gbvaor.net/
If you are in danger in Ireland, there is support for you. Call Women's Aid (1800 341 900), Rape Crisis Centre (1800 77 8888) or Male Domestic Abuse (1800 816 588).
______
ABOUT THE AUTHOR
Brianna Guidorzi is Communications and Policy Officer at the Irish Consortium on Gender Based Violence (gbv.ie). Previously, she has conducted research for UNICEF Office of Research - Innocenti and the European Institute for Gender Equality. She has a MSc in Development Practice from Trinity College Dublin/University College Dublin and a B.A. in Gender Studies from the University of Texas at Austin. She can be contacted at brianna.guidorzi@gbv.ie
References:
[1] Wanqing, Zhang. (March 2, 2020). Domestic Violence Cases Surge During COVID-19. Sixth Tone. https://www.sixthtone.com/news/1005253/domestic-violence-cases-surge-during-covid-19-epidemic
[2] UN chief warns domestic violence rising amid pandemic. (April 6, 2020) RTE. https://www.rte.ie/news/2020/0406/1128780-un-chief-warns-domestic-violence-on-rise-in-pandemic/
[3] Peterman, A. et al. Pandemics and Violence Against Women and Children: Working Paper 528. Center for Global Development. https://www.cgdev.org/sites/default/files/pandemics-and-vawg-april2.pdf
[4] McKay, G et al. Not All That Bleeds Is Ebola: How has the DRC Ebola outbreak impacted Sexual and Reproductive Health in North-Kivu? New York, USA: The International Rescue Committee 2019. https://www.rescue.org/sites/default/files/document/4416/srhebolareport1172020.pdf
[5] ICRC. ICRC's Guidance Document: COVID19 Inclusive Programming. https://vimeo.com/407902068/e5ea670698
Image by Free-Photos from Pixabay
DSAI provides a platform for dialogue for development studies research, policy and practice across multi-disciplinary perspectives. This opinion piece is published as part of DSAI's call for contributions to our COVID resource section; as a space for pooling and sharing knowledge. Content is published with permission of the author. Views expressed are the authors own.