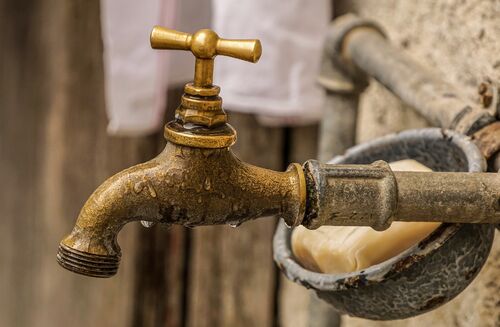 An opinion piece by the Realise-BF-Malawi project[1] team
As we all know, the COVID-19 pandemic has been wreaking havoc in countries around the world; overwhelming many well established health systems in wealthy countries and exposing inequities in health outcomes and access to healthcare in countries that are generally thought of as 'wealthy'. As the virus is taking hold in Low and Middle-Income countries, the question arises: What can wealthier, Western countries do to respond, while they are themselves overstretched and under-resourced in terms of protective equipment and test kits? In addition, what can the international NGO community do in these times?
In countries where health systems' capacities are limited, particularly in the areas of service delivery, human resources, testing and surveillance systems, community supports are key. It seems as if support can best be offered by providing information and guidance on ways in which affected community members can pass on life saving lessons to fellow citizens who are confronted with this large scale epidemic for the first time. Adapting already existing community-based programmes is one obvious approach, which can relatively quickly be adapted with COVID-19 related knowledge and strategies.
Our research into infant feeding policy implementation in Malawi is currently focusing on 'when, how and why Care Groups are able to achieve maternal and child health improvements at community level' (Pieterse et al., 2020). Care Group collective (https://caregroupinfo.org/) and users of the methodology, have been rapidly producing useful materials in this new pandemic context. The Care Group approach is known for its infant and under-five nutrition and primary healthcare behaviour change focus. The group has been quick to generate useful guidance for its ongoing programmes and beyond and has made these resources available for anyone who would like to use them.
Facilitating the transfer of knowledge in low literacy settings
The Care Group model (George et al., 2015; Perry, Morrow, Davis, et al., 2015) is an approach used by many NGOs and it involves providing monthly training for Care Group Volunteers (often mothers), who promote potentially life-saving behaviours such as hand washing, exclusive breastfeeding for six months, etc. to a small group of mothers within their communities. The approach relies on a highly organised cascading of regular lessons, which are supported by flip charts and other basic teaching aides for the Care Group Volunteers. Volunteers meet with a promotor (teacher) once or twice every month to learn a new lesson and pass each lesson on by either visiting the 10-12 Care Group members within her group at home, or organising one or two group meetings to discuss the lessons material. It is thought that over 20 NGOs regularly use this approach in up to 30 countries (Perry, Morrow, Borger, et al., 2015).
When the COVID-19 pandemic started to spread globally, the conveners of the Care Group website and mailing list (where Care Group implementers exchange ideas), quickly published a new lesson on COVID-19 awareness and basic hygiene for all Care Group implementers. The advice is carefully crafted and comes with generic Care Group flip chart images, which facilitates the transfer of knowledge in low-literacy settings.
Promoting community engagement and putting mitigation strategies in place
Current dialogue in the Care Group mailing lists, webinars and other communication channels stresses the need to learn from past experiences, especially the Ebola Viral Disease outbreak. A useful multi-agency circular on 'Promoting a Community Engagement and Community Mitigation Approach to Early Action and Prevention of COVID-19' (Oxfam et al., 2020), which does not focus on Care Groups per se, has been shared and many of the key lessons from this document are also included in the Care Group lesson plan on COVID-19 and in the instructions for those who teach the Care Group volunteers. The key highlights include:
The importance of fostering trust among the communities you work with, especially if these are people you or your agency have not worked with before.
Recognise that members of each community are the main actors, who can prevent or facilitate the spread of a virus.
Engage a range of members of communities - not only the 'high level community leadership' but also to find ways to include 'ordinary people' such as women, youth, children, elderly, whose concerns and needs may not be represented by the community leadership.
Engage in meaningful two-way communication to allow individuals to explain their fears, share their interpretations of what is going on, and come up with suggestions of what members of the community can do to prevent or limit the spread of the virus.
The Care Group guidance is clear on the need for promotors and volunteers to keep sufficient distance from each other and from the members of each Care Group who the volunteer will visit. All community based volunteers should familiarise themselves with the rules that the government and health authorities have put in place regarding travel, meeting people, lock downs and quarantine. Materials discussed and tailored to specific settings need to be context sensitive, reflecting an understanding of which actions are (and are not) feasible for members of communities, who may be forced to quarantine in cramped conditions or forced to continue to trade or to take public transport to their work place, because they cannot afford not to do so.
Focus on symptom awareness, risk reduction, and care seeking
The information that is being spread through the Care Group system should be focused on symptom awareness, risk reduction, and care seeking. Practical guidance needs to revolve around safe coughing and sneezing, and hand washing, by, for example, showing how families can produce the cheapest soap, or how to create handwashing stations at strategic domestic and public places. Access to water and sanitation facilities have been highlighted as major challenges, both by the Care Group community and in the wider international development community (Diwakar, 2020).
While it will be a challenge for governments and communities in many Low and Middle-Income Countries to mount a healthcare response that is capable of saving the lives of most severely affected individuals, it is of utmost importance to ensure that communities are equipped with the best information possible to protect themselves from getting infected. Existing community based structures can support this.
Our ongoing research will try to contribute to the understanding of how, for whom and why the Care Group approach works in specific settings.
While we continue to focus on the role Care Groups have been able to play in the promotion of exclusive breastfeeding and the reduction of malnutrition in infants in Malawi and other Low and Middle income countries, we will also be following the impact of the roll out of the Care groups' COVID-19 related behaviour change messages.
[1] The Realise-BF-Malawi project is implemented by researchers from DCU and RCSI in Dublin and Kamuzu College of Nursing in Blantyre, Malawi. It is funded by the Irish Research Council and the Department of Foreign Affairs and Trade Ireland, under the 2018 COALESCE Research Fund, Collaborative Alliances for Societal Challenges.
Authors:
Image by Susanne Jutzeler, suju-foto from Pixabay
DSAI provides a platform for dialogue for development studies research, policy and practice across multi-disciplinary perspectives. This opinion piece is published as part of DSAI's call for contributions to our COVID resource section; as a space for pooling and sharing knowledge. Content is published with permission of the author. Views expressed are the authors' own.