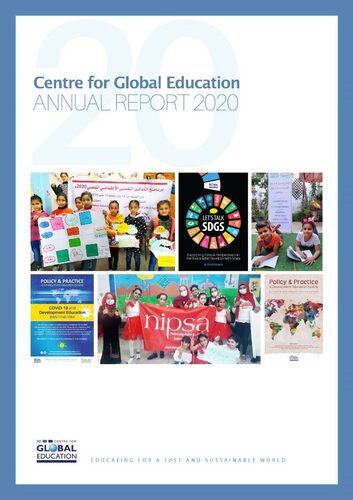 The Centre for Global Education's Annual Report 2020 carries details of our activities over the past year including: year two of our schools' programme called Connecting Classrooms through Global Learning which supports Teacher Professional Learning and International School Partnerships; the continued publication of the Centre's journal, Policy and Practice: A Development Education Review; the delivery of a development education programme for children traumatised by conflict and poverty in the Gaza Strip, Palestine; a report on a new two-year project for Palestinian and Syrian refugee children in Beirut, Lebanon; and details of new online development education publications.
We thank all of our funders and partners who supported our work over the past year.
The report is available here.
Please send us your comments on the report to info@centreforglobaleducation.com.