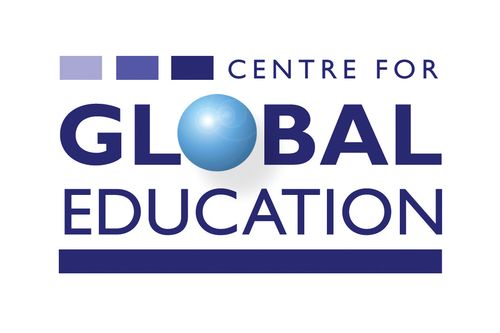 The theme of Issue 32 is 'Development Education and Transnationalism' which considers some of the social, economic and political connections between people, places and institutions across the world.
As Guest Editor, La Salete Coelho, suggests this is a timely theme 'as the world has never before been so interconnected and so interdependent'. She suggests that:
"To the countless challenges that humanity has been facing together in recent years 2020 added others such as spikes in racism and the global response of the Black Lives Matter movement, the toppling of memorials linked to colonialism, and, of course, the COVID-19 pandemic and its consequences, worsening pre-existing inequalities and creating new ones".
Some of these urgent, global challenges are considered in this issue including: contemporary slavery; migration; the media's marginalisation of African countries; climate change; and NGO public engagement strategies. The COVID-19 pandemic is inevitably prevalent in this issue, particularly in an article about the use of 'collective memory work in development education'.
Policy and Practice Issue 33: 'Development Education and Social Justice' Call for Contributors - Read more here
Policy and Practice: A Development Education Review Issue 32: "Development Education and Transnationalism"
(Linked Articles below of download full PDF here)
GUEST EDITORIAL
Development Education and Transnationalism
La Salete Coelho
FOCUS
Addressing the Complexity of Contemporary Slavery: Towards a Critical Framework for Educators
Chris O'Connell, Benjamin Mallon, Caitriona Ní Cassaithe and Maria Barry
NGO Representations Versus Mediation: A Learner Centred Approach to Public Understanding About Global Development
Son Gyoh
Global Education and Migration in a Changing European Union
Romina De Angelis
Using Collective Memory Work in Development Education
Nita Mishra, Jenny Onyx and Trees McCormick
PERSPECTIVES
Decolonising the Media: Counting Out Africa's Presidential Elections
Peadar King
Why 2021 is Humanity's Make or Break Moment on Climate Breakdown
Laurie MacFarlane
Open Veins of Latin America: A Re-Appraisal Fifty Years On
Stephen McCloskey
VIEWPOINT
What the US Election Means for the Middle-East and North Africa
Walid El-Houri
RESOURCE REVIEWS
Ecopedagogy: Critical Environmental Teaching for Planetary Justice and Global Sustainable Development
Review by Douglas Bourn
Participatory Research Capabilities and Epistemic Justice: A Transformative Agenda for Higher Education
Review by Su-ming Khoo
Review by Susan Gallwey
The Interest: How the British Establishment Resisted the Abolition of Slavery
Review by Neil Alldred