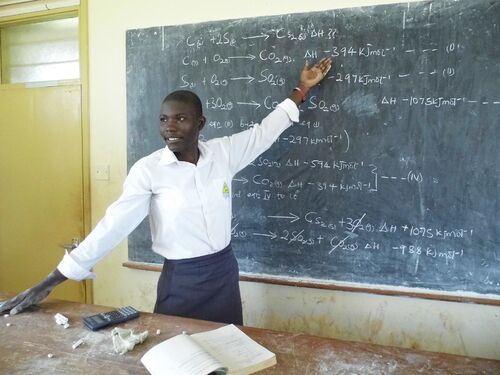 By Rebecca P. Tumwebaze
Kemmy Business School, University of Limerick
The World Health Organization (WHO) declared the COVID-19 outbreak a Public Health Emergency of International Concern on 30 January 2020, and a pandemic on 11 March 2020. Many countries (rightly) decided to close schools, colleges and universities, as part of efforts to manage the growing COVID cases. According to the United Nations Educational, Scientific and Cultural Organization (UNESCO), about 192 countries had closed schools by mid-April 2020, affecting more than 90% (nearly 1.6 billion) of the world's students.
On 20th March 2020, the President of Uganda, H.E. Yoweri Kaguta Museveni, announced school closures across Uganda. At the time, the world was filled with uncertainty, but also with hope that the COVID-19 problem would be over and calm would get restored. The developed world quickly embraced online learning at all levels. Some advanced countries even registered increased enrollments, especially at higher levels, because students could take up new study programmes with flexible schedules that saw people working from the comfort of their homes.
But things were different for Uganda and many other developing countries. The rapid closures gave no time for planning or any other alternative form of learning, which only meant that schooling at all levels in Uganda went on a standstill in March 2020. Today, 19 months later, Uganda's primary and secondary school-going children are still home. Uganda goes down as the country with the longest school closures due to COVID-19. According to the President, schools can only re-open when 10% of Uganda's 45 million people are vaccinated against COVID-19. As the debate about vaccine equity rages on, access to vaccines in Africa remains uncertain. But even more uncertain is the education of children in Uganda.
Unfortunately, the long school closures in Uganda are likely to seriously adversely affect an entire generation.
According to a report by UNESCO, Uganda reported a dropout rate 64.5% at the primary school level in 2016. This means that for every 100 children who enrolled for primary school, 64 dropped out of school before completing the mandatory primary school years. As bad as this may look, it was a call for celebration.
The dropout rate had actually improved from 75.16% in a previous study. The same 2016 report by UNESCO also showed that out of the 35.5% of Uganda's children who finally completed primary school, only about 58.95% transitioned to secondary school, meaning that the education system even lost out some more students in the transition.
Unfortunately, the dropout rate continues with the same UNESCO report showing a dropout rate of about 37.2% at lower secondary school level. If you are looking at the numbers closely, then you should be wondering about how many Ugandan children actually get to upper secondary school level or even to tertiary level. Let's also explore the reasons why children are dropping out of school in Uganda. There has been a lot of research to this effect and some of the notable reasons include lack of finances, early marriages, pregnancy, child labour, low level of education of parents, and so on. If you look at these factors closely, you should be able to see that in a "nineteen-month long COVID-19 school closure", these factors can only get enhanced.
Reading through the Ugandan dailies over the last several weeks, one could see an enhancement of child pregnancies and early marriages.
According to the Daily Monitor newspaper, Rukungiri (my home district) has registered 1,300 school girls who got pregnant over the last seven months. The same newspaper has reported 1,400 teenage pregnancies in Luwero district, 1,833 in Tororo district, 1000 in Soroti district and another 1,000 in Masaka district - all in the COVID-19 school closure period. The Observer newspaper has also reported another 6,000 teenage pregnancies in Zombo district over the last 17 months. Unfortunately, these numbers only show the documented ones, who probably had the luxury of visiting a health center in their district for antenatal help. It is highly likely that there are many more who may not have that luxury.
Schools afford girls some degree of protection from domestic abuse. In countries where there is no social safety net and parents must make ends meet amidst a pandemic, children are often left unsupervised.
This exposes children, especially girls, to predatory family members and neighbours. Even worse, these girls are often forced to get married to their abusers due to culture. In a society like Uganda, where there is no functional social system, the hope of the child of a defiled child mother may never even have the chance to exist. The vicious cycle bites hard generation after generation, with increased vulnerability to poverty and exclusion among these girls. The effects of the COVID-19 school closures may not only end with the child of today but could potentially hurt the children in the next generation. It is therefore important to question whether some countries in the Global South will have the ability to recover and actively provide for school children (especially girls) after the lifting of the COVID-19 school closures.
As the rest of world begins to move on from the pandemic, I would like to call upon international development partners and national governments in developing countries, to consider programmes for redeeming the young girls (and fulfilling their obligations to girls in the SDGs), whose hopes and dreams have been shattered during the COVID-19 lockdowns.
I know there are a lot of programmes in place for moving forward after COVID-19. Such programmes tend to leave behind those who have 'fallen' along the way. This explains the growing inequality across the world. Unfortunately, in developing countries, amidst lots of developing aid, this inequality gap continues to widen as programmes are often forward looking and forgetting the vulnerable that fall off the path of acceleration. I hope that someone will be able to take step back and pick our girls up. Besides ensuring that the doors to schools remain open to teen mothers, it is also important that communities are sensitized about challenges of forced marriages and girls who have already been forced into these marriages redeemed.
Finally, I also would like to add my voice to the debate on vaccine equity. Some developed nations are already talking of booster doses, while many of the developing countries have not been able to vaccinate even 10% of their populations. Without vaccination, such countries prefer to lockdown because they lack the health systems to sustain COVID-19 waves. Even if it is not to get children back into school, vaccine equity could prevent the emergence of new, more transmissible variants that could escape the current vaccine-induced immunity that is being achieved in some parts of the world. Let's kick COVID-19 and its associated problems out by ensuring that everyone in the world gets access to vaccines.
About the Author
Rebecca Tumwebaze is a Ugandan doctoral researcher at Kemmy Business School, University of Limerick.
Image by reteach92 from Pixabay
DSAI provides a platform for dialogue for development studies research, policy and practice across multi-disciplinary perspectives. This opinion piece is published as part of DSAI's call for contributions to our COVID resource section; as a space for pooling and sharing knowledge. Content is published with permission of the author. Views expressed are the authors own.