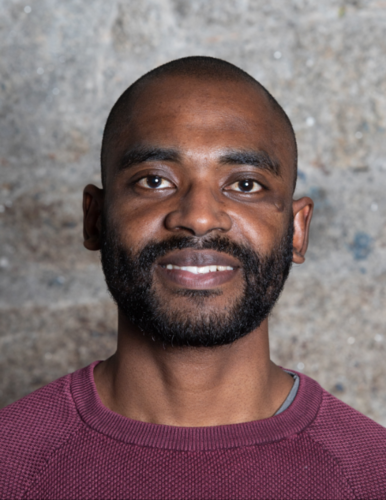 PDF 1.14mb
Download Now
DSA Ireland is delighted to announce that the winner of the Best Student Paper Award 2019 is Lungelo Cele for his paper entitled "Driving women empowerment through agricultural mechanisation: Think womechanisation".
Congratulations Lungelo!
Author: Lungelo Cele, Centre for Co-operative Studies, Department of Food Business and Development, Cork University Business School, University College Cork, Cork, Ireland.
Paper: "Driving women empowerment through agricultural mechanisation: Think womechanisation".
In awarding this prize the judges noted;
"This is an innovative paper, that tackles a topic not often examined in the literature. The analytical framework and empirical research are fairly well established, but their application provides important gendered policy insights. The argument is developed well, and supported through the case study, which whilst small is sufficient to challenge prevailing gendered stereotypes and support the argument for policy innovation. The paper is timely given increased international interest in gender and agricultural development. It is clearly written and argued."
This paper is based on a study that aimed to assess the potential role mechanisation has in empowering women by drawing lessons from a project in Ghana that is training women in tractor operation. Many developing countries have been expected to mechanise their agricultural sector. Yet, the number of tractors in Africa remains the lowest compared to other regions and tractors are operated by men. A gap exists in the literature in this area, as previous studies have considered women empowerment and mechanisation separately, and from a smallholder access not occupational perspective. The findings reveal that mechanisation encourages women to challenge themselves and offers a new self-identity. It provides them with employment opportunities to diversify their income sources and broadens their social networks. Moreover, it shifts the mind-set about women for practitioners and society.
Lungelo already has already published further on this topic. Responding to the announcement of the award, Lungelo says,
"Thank you very much to DSAI for the recognition, I am so happy to be selected. Receiving this award reignites my passion to close the gap between research and practice, as is the aim of DSAI. I am very appreciative of the feedback from the two reviewers which was very constructive and I will use it to further develop my paper for potential publication. I also enjoyed presenting my paper to practitioners and researchers at the conference and engaging with them. I hope to continue to be part of this network and encourage more young people to pursue this journey of bridging the research-practice gap."
Lungelo Cele is an MSc in Cooperatives, Agri-food and Sustainable Development Graduate from University College Cork and this paper emanates from his Practice-based Research Report, with the funding support of Deutsche Gesellschaft für Internationale Zusammenarbeit or German Development Cooperation (GIZ) and Irish Aid. He also holds MSc in Agricultural Economics (Cum Laude) from University of KwaZulu-Natal. He has over three years working experience in agricultural and rural development.
LinkedIn: https://www.linkedin.com/in/lungelo-cele/
Twitter: @LungeloCeleZA
ResearchGate: https://www.researchgate.net/profile/Lungelo_Cele2