Conference 2018
The Nexus between Development, Peace and Fragility.
We had an exciting two days of discussion and debate and we are grateful to all our participants who took part. Over 40 papers were presented on the day.
Keynote Speakers: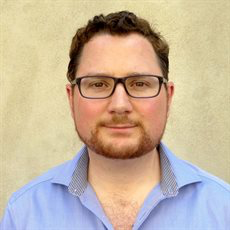 Prof Nic Cheeseman
Author of How to Rig an Election at the Royal Irish Academy
Nic Cheeseman (@fromagehomme) is Professor of Democracy at the University of Birmingham and was formerly the Director of the African Studies Centre at Oxford University.
Nic studies democracy, elections and development and he has conducted fieldwork in a range of African countries including Ghana,Kenya,Malawi, Nigeria, Uganda, Zambia, and Zimbabwe. The articles that he has published based on this research have won a number of prizes, including the GIGA award for the best article in Comparative Area Studies (2013) and the Frank Cass Award for the best article in Democratization (2015)
Professor Cheeseman is the author or editor of ten books, including Democracy in Africa (2015), Institutions and Democracy in Africa (2017), How to Rig an Election (2018), and Coalitional Presidentialism in Comparative Perspective (2018). He is the founding editor of the Oxford Encyclopaedia of African Politics, and is a former editor of the journal African Affairs. He was an advisor to Kofi Annan's African Progress Panel. A frequent commentator of African and global events, Professor Cheeseman's analysis has appeared in the Economist, Le Monde, Financial Times, Newsweek, the Washington Post, New York Times, BBC, Mail & Guardian, Daily Nation and many more. In total, his columns and articles have been read over a million times. Many of his interviews and insights can be found on the website that he founded and co-edits, www.democracyinafrica.org.

Prof Clionadh Raleigh
Domestic Politics and Disorder across Africa
Clionadh Raleigh is a Professor of Political Geography and Violence at the University of Sussex, and the founder and director of the Armed Conflict Location and Event Data Project (ACLED). Her research is currently concentrated on power mapping, political elite networks and disorder across African states, and is supported by the European Research Council.

Dr Peace Medie
Global Norms and Local Action: The Campaigns to End Violence against Women in Africa
Dr Peace Medie is a Research Fellow in the Legon Centre for International Affairs and Diplomacy at the University of Ghana. Her book, 'Global Norms and Local Action: The Campaigns to End Violence against Women in Africa', is about to be published by Oxford University Press.In it she examines how international organizations and the women's movement have influenced the implementation of gender-based violence norms in Liberia and Cote d'Ivoire. Peace is also an editor of African Affairs and a 2015-2017 Oxford-Princeton Global Leaders Fellow.
Annual General Meeting
The Annual General Meeting of the DSAI was held from 1-2pm on the 24th October in the Stratocaster Room, The Gibson Hotel • Point square, Dublin 1.

AGM Agenda
Overview of DSA Ireland annual report
Overview of financial accounts
Elections to the DSA Ireland Steering Committee