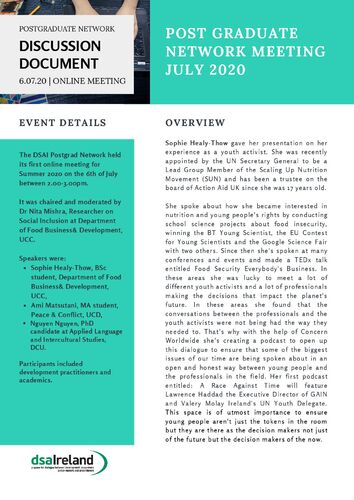 PDF 1.86mb
Download Now
Summary Discussion Document from first meeting for Summer 2020 of DSAI Postgraduate Network held on 6th July 2020.
The meeting was chaired and moderated by Dr Nita Mishra, Researcher on Social Inclusion at Department of Food Business& Development, UCC.
Speakers were:
Participants included development practitioners and academics.