Adaptive Programming Study Group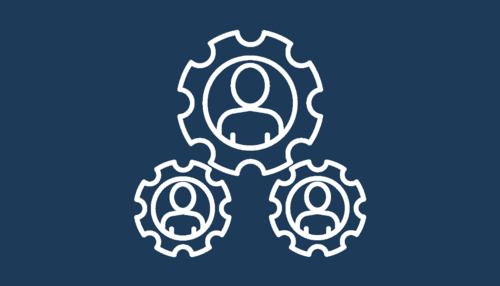 Development is complex and although the agenda has been in place since the second World War, there is no science that clearly outlines how to do development. One of the main reasons for this is that genuine development progress is not linear. It does not have a clearly defined causal pathway that can be measured with a standardised system because there are too many variables at play. These variables range from history to the political system, from conflict over resources to GDP, from social norms and behaviours to geographical vulnerabilities and so on, making for a very multifaceted and ever-changing environment.
In late 2014, in recognition of such complexities, a group of individuals involved in international development began to look at the idea of doing development differently, meeting to discuss what alternatives there might be to the prevailing development models. This resulted in the establishment of a community and the publication of a manifesto which received 400 signatories across donors, multilaterals, thinktanks, academic institutions and NGOs, mostly humanitarian. However, from the start there has been a gap in the representation specifically of development focused civil society organisations and their engagement in the debate.
Owing to the absence of such a movement in Ireland, this study group was set up in 2017 to fill this gap here in Ireland and provide a forum for academics, researchers, practitioners, donors and individuals to discuss, share information and communicate with the wider public on alternative development models, namely the adaptive programming approach and the emerging evidence of case studies on implementing an adaptive approach.
The main objectives of the study group is:
To generate and facilitate discussion, debate and ongoing learning among the development community in Ireland on alternative development models.
To strengthen the dissemination of knowledge, research and learning on alternative development models in Ireland and contribute to development policies and the wider international debate.
To stimulate new research initiatives on alternative development models in Ireland in order to improve development programming and policies.
The co-ordinator of this group is Gráinne Kilcullen.
If you have an idea you wish to share, or are interested in joining the Study Group, please email adaptive@dsaireland.org.
Latest Updates and Resources from Adaptive Programming:
Convenor
Gráinne Kilcullen
Gráinne Kilcullen is a programme adviser for governance and human rights with Christian Aid Ireland, an international development agency working with local partners in over 40 countries worldwide. Previously Gráinne worked as a Communications Officer with UNESCO supporting local community radios to deliver civic and voter education to rural populations and facilitate local dialogue for increased accountability.
Gráinne also worked as a governance adviser with UNDP in Tanzania supporting the Tanzanian National Human Rights Commission to develop, disseminate and implement a National Human Rights Action Plan.
She has worked at the grassroots level in Myanmar with Nonviolent Peaceforce supporting local peace building initiatives specifically building the capacity of civil society to monitor and reduce violence, and support the protection of civilians. In Nepal, Gráinne worked with Peace Brigades International offering support, protection and capacity building to human rights defenders and human rights organisations at risk.
Gráinne has a LLM in International Human Rights Law from National University of Ireland and a Bachelor of Arts in History and Philosophy.
Linked Resources