Civil Society Study Group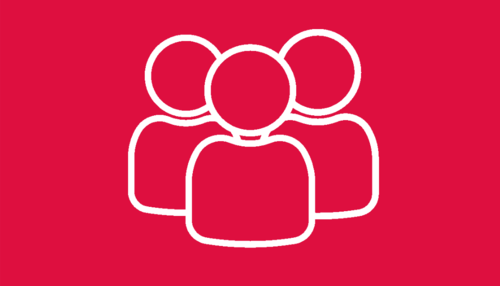 The Civil Society Study Group explores intersections of interdisciplinary research into the policy and praxis of development globally and locally. The Study Group consists of a network of academics, development practitioners, and social workers within and outside of Ireland.
The group is interested in highlighting development issues in which civil society activists from community-based organisations across the North-South binary are engaged in. The role of international non-government organisations (INGOs) and its continuance (or discontinuance) is another debate of interest to the group. In an interconnected world does the responsibility of development lie locally, or not? Should INGOs scan own organisations with the lens of a human rights-based approach before enforcing it on others? And finally, which forms of solidarity and cooperation can change organisational structures that continue existing forms of inequalities?
Taking forward the mandate of earlier events, the current study group encourages collaborative projects between community-based organisations, academics, and ordinary citizens to debate on development issues ranging from basic income, human rights, migration, poverty and inequalities based on gender and ethnicities. We organise and facilitate workshops and seminars on development issues of interest to all, and plan to submit a thematic paper on the significance of an active civil society in the development process before the 2019 annual conference.
The convenor of this group is Dr hab Galia Chimiak. If you have an idea you wish to share, or are interested in joining the Study Group, please email Galia at civilsociety@dsaireland.org.
Latest Updates - News, Views & Events
Convenor
Dr hab. Galia Chimiak
Dr hab. Galia Chimiak is an Associate Professor in Sociology at the Civil Society Department, Institute of Philosophy and Sociology, Polish Academy of Sciences in Warsaw. She is interested in societal self-organisation and international development cooperation. Galia Chimiak has taught at a number of Polish universities and has lectured on aid architecture and the role of NGOs in development at Trinity College Dublin.
Galia sits on the Editorial board of VOLUNTAS and on the Development Education and Awareness Raising Multi-Stakeholder Group with DG DEVCO (now Directorate General for International Partnerships). She has worked as aid coordination specialist with UNDP in Sarajevo, Bosnia and Hercegovina and as public diplomacy coordinator with the Polish Embassy in Dublin. Fluent in English, Polish and Bulgarian, she is an active member of the International Society for Third Sector Research, the Polish Sociological Association and the World Council of Studies on Polish Diaspora.
Recent publications include "The Growth of Non-Governmental Development Organisations in Poland and Their Cooperation with Polish Aid" (Warsaw 2016), the co-edited with Bożena Cierlik volume "Polish and Irish Struggles for Self-Determination. Living near Dragons" (Newcastle upon Tyne 2020), and papers in the International Journal of Sociology and Social Policy, Civil Szemle, the Polish Sociological Review, and the International Feminist Journal of Politics.
Linked Resources